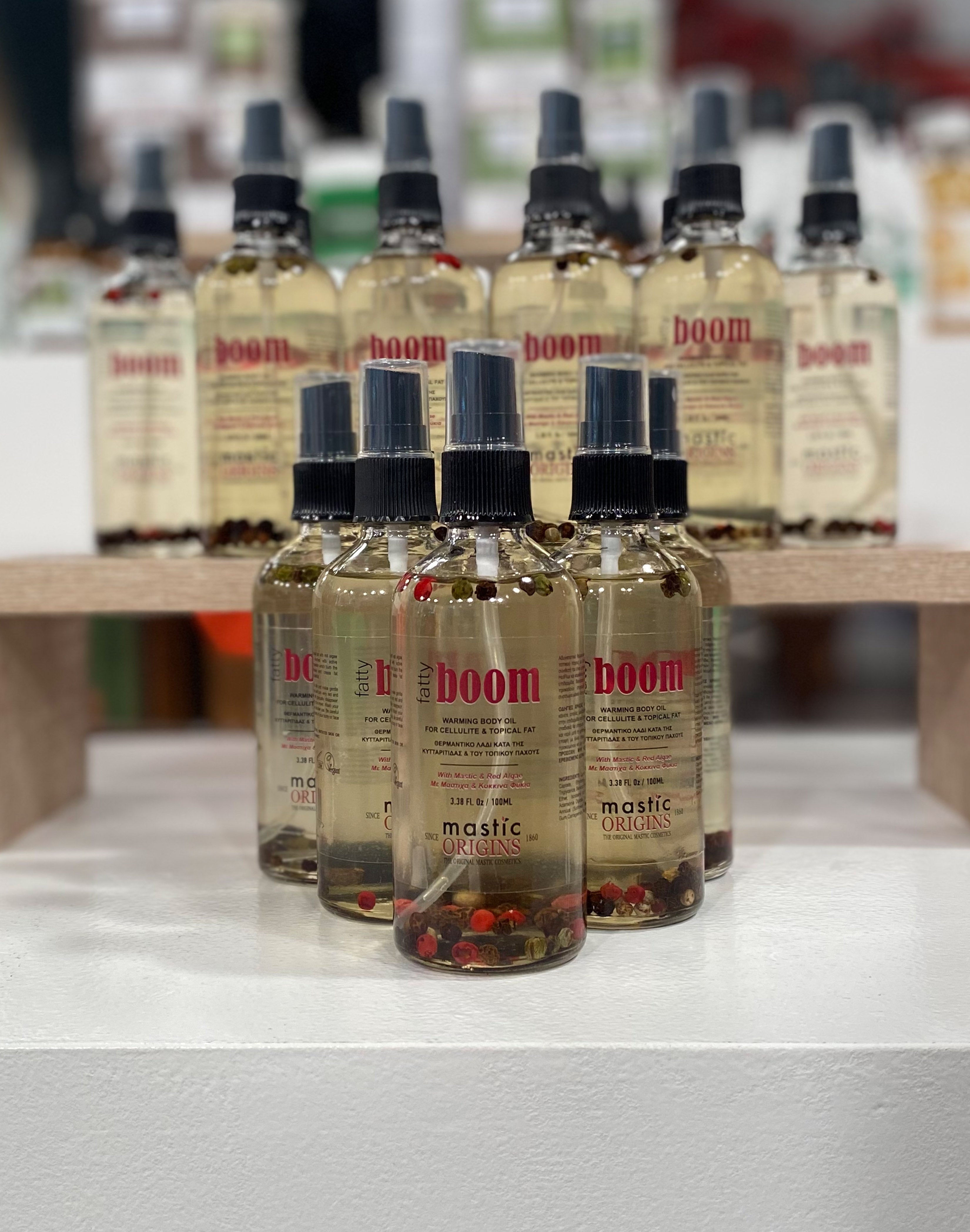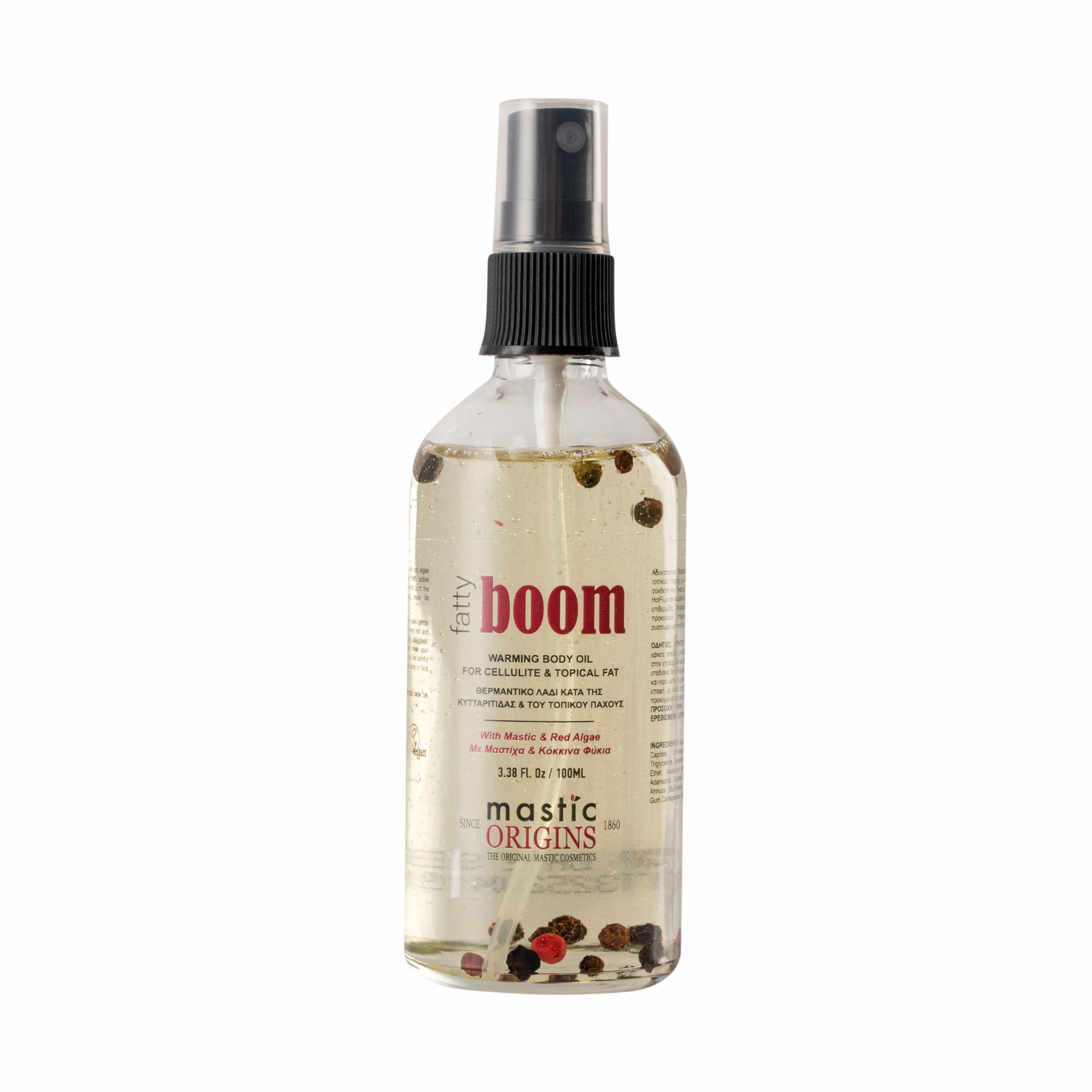 2 Free Samples with Every Order
Free shipping on orders over 30€ in Greece
Description
Slimming oil against cellulite and local thickness with red seaweed and mastic oil. Its composition is enriched with active ingredients such as HotFlux and capsaicin where they create a burning sensation in the skin, stimulate blood microcirculation and cause targeted fat dissolution and reduction of accumulated fat from the very first applications!
 INSTRUCTIONS ON USE Spray locally on the skin and make gentle massages. Then you will feel burning on the skin and gradual redness in the area which will gradually subside. Wash your hands thoroughly with soap and water after use. Be careful not to get your hands in contact with other parts of your body or face in order not to blush. Shake before use.
INGREDIENTS Caprylic/Capric Triglyceride, Coco-Caprylate/Caprate, Ethylhexyl Palmitate, Caprylic/Capric/Succinic Triglyceride, Behentrimonium Chloride, Capsaicin, Vanillyl Butyl Ether, Isostearyl Alcohol (and) Boswellia Serrata Gum, Adansonia Digitata Seed Oil, Tocopherol (and) Helianthus Annuus (Sunflower) Seed Oil, Pistacia Lentiscus (Mastic) Gum,Carrageenan (Red Algae),Red pepper, Linalool.

Shipping & Returns
SHIPPING TO GREECE
Αξία παραγγελίας €0.00 – €30.00:
ACS courier (Αποστολή σε 4-5 ημέρες)
Μεταφορικά  €2.70 
Αντικαταβολή €2.00
ACS courier (Αποστολή σε 4-5 ημέρες)
Μεταφορικά ΔΩΡΕΑΝ
Αντικαταβολή €2.00
SHIPPING TO CYPRUS
We do not ship to Cyprus. Please visit www.greenostrich.com.cy
SHIPPING TO USA-CANADA
Canada, Mexico, United States
EMS-Delivery 4-6 days
Shipping cost: €39.00
SHIPPING TO REST OF THE WORLD
Standard Shipping (10-15 days)
Shipping cost: €34.90
EMS-Delivery 4-6 days
Shipping cost: €49.00
SHIPPING TO FRANCE-MONACO
Express Post- Delivery 10-15 days
Shipping Cost: €29.00
SHIPPING TO EUROPE
Standard Shipping (10-15 days)
Shipping cost: €29.00
EMS-Delivery 4-6 days
Shipping cost: €39.00
---