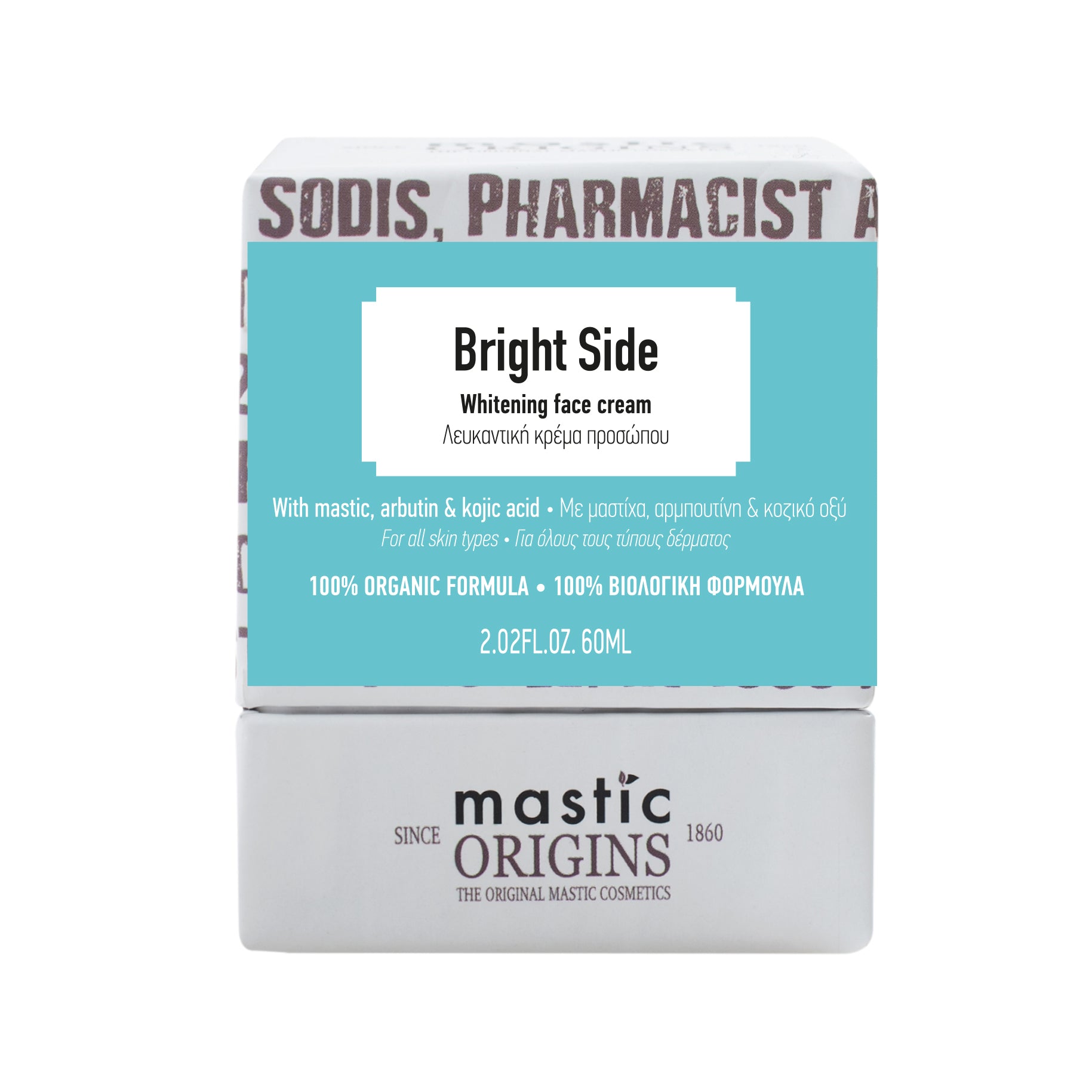 2 Free Samples with Every Order
Free shipping on orders over 30€ in Greece
Description
Another innovation from our scientific laboratories!
A unique, gentle moisturizing and whitening face cream that provides whitening, brightness, and even skin tone by inhibiting the three stages of melanogenesis.
Arbutin is a natural whitening agent that acts directly on the skin, reducing tyrosinase and melanin production immediately. In synergistic action with kojic acid, it whitens the skin.
Lactic acid eliminates dark spots and hyperpigmentation, making it a safe ingredient to brighten the skin, while glycolic acid removes dead cells, giving the skin a uniform texture.
Shipping & Returns
SHIPPING TO GREECE
Αξία παραγγελίας €0.00 – €30.00:
ACS courier (Αποστολή σε 4-5 ημέρες)
Μεταφορικά  €2.70 
Αντικαταβολή €2.00
ACS courier (Αποστολή σε 4-5 ημέρες)
Μεταφορικά ΔΩΡΕΑΝ
Αντικαταβολή €2.00
SHIPPING TO CYPRUS
We do not ship to Cyprus. Please visit www.greenostrich.com.cy
SHIPPING TO USA-CANADA
Canada, Mexico, United States
EMS-Delivery 4-6 days
Shipping cost: €39.00
SHIPPING TO REST OF THE WORLD
Standard Shipping (10-15 days)
Shipping cost: €34.90
EMS-Delivery 4-6 days
Shipping cost: €49.00
SHIPPING TO FRANCE-MONACO
Express Post- Delivery 10-15 days
Shipping Cost: €29.00
SHIPPING TO EUROPE
Standard Shipping (10-15 days)
Shipping cost: €29.00
EMS-Delivery 4-6 days
Shipping cost: €39.00
---